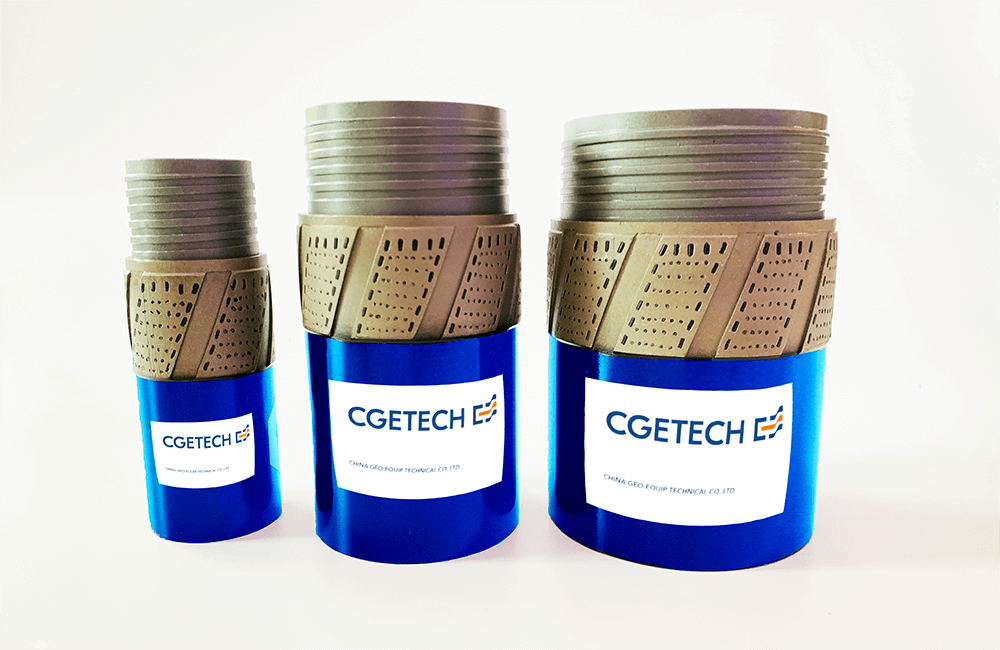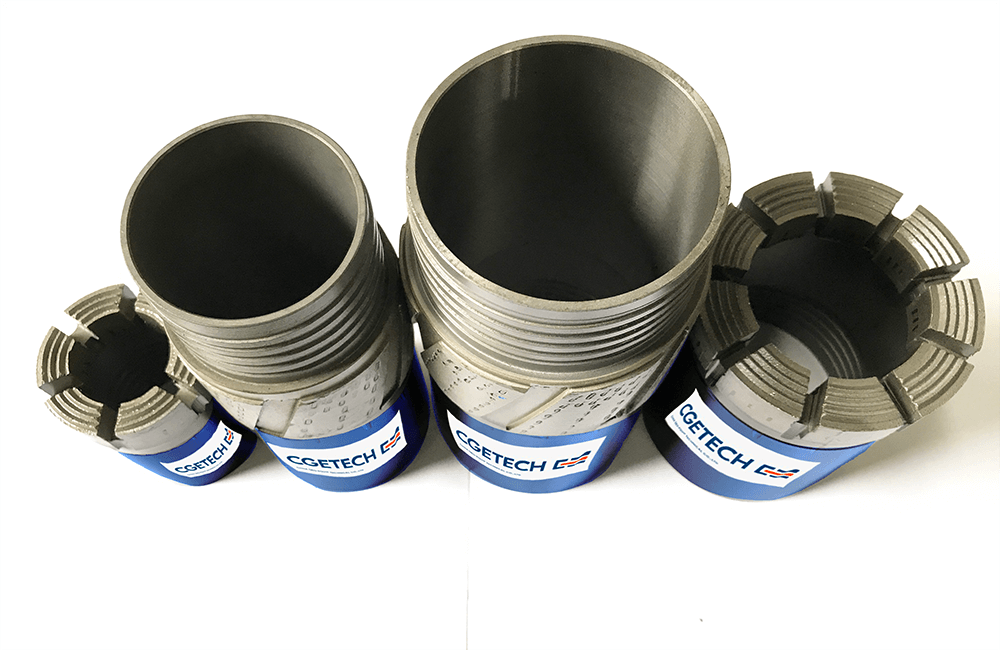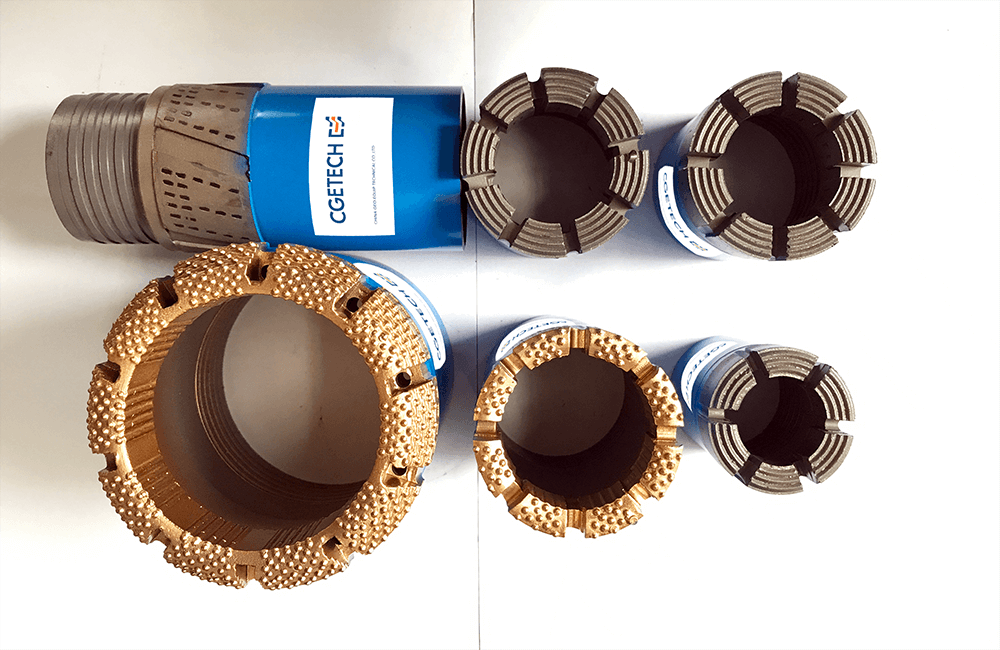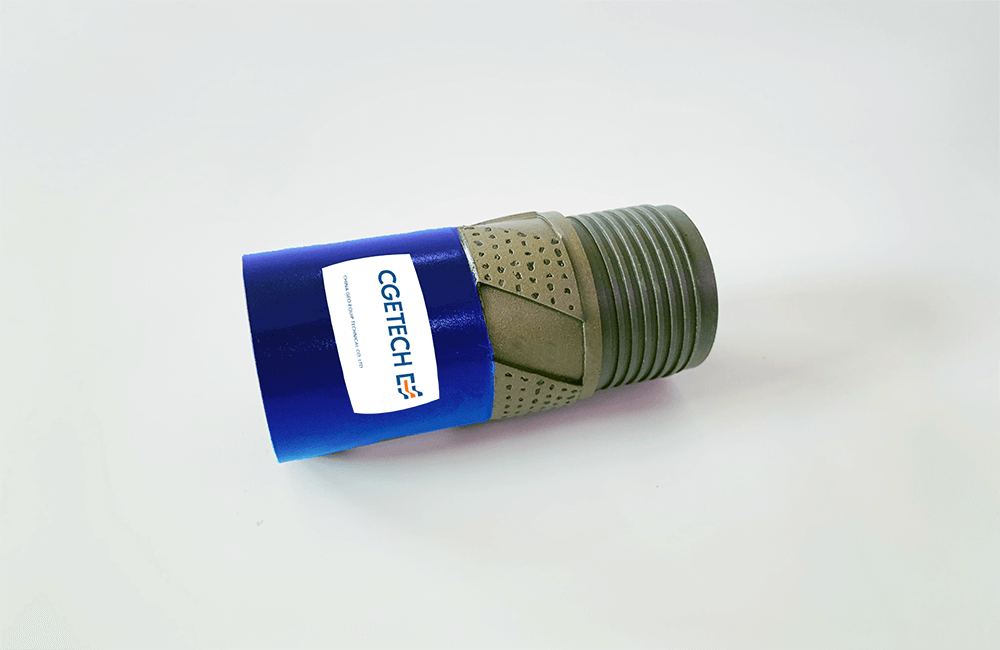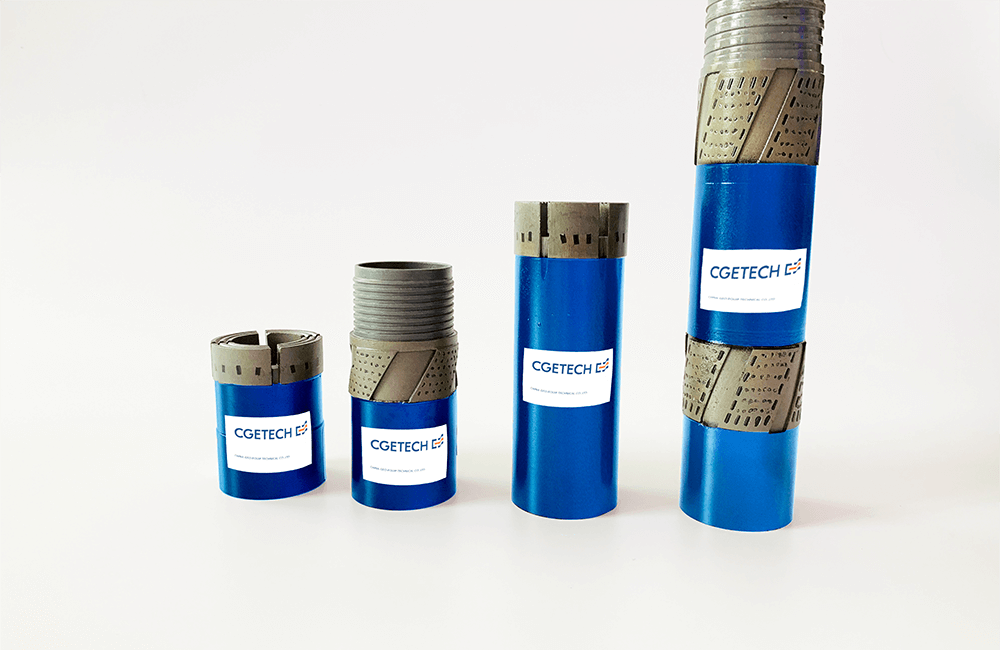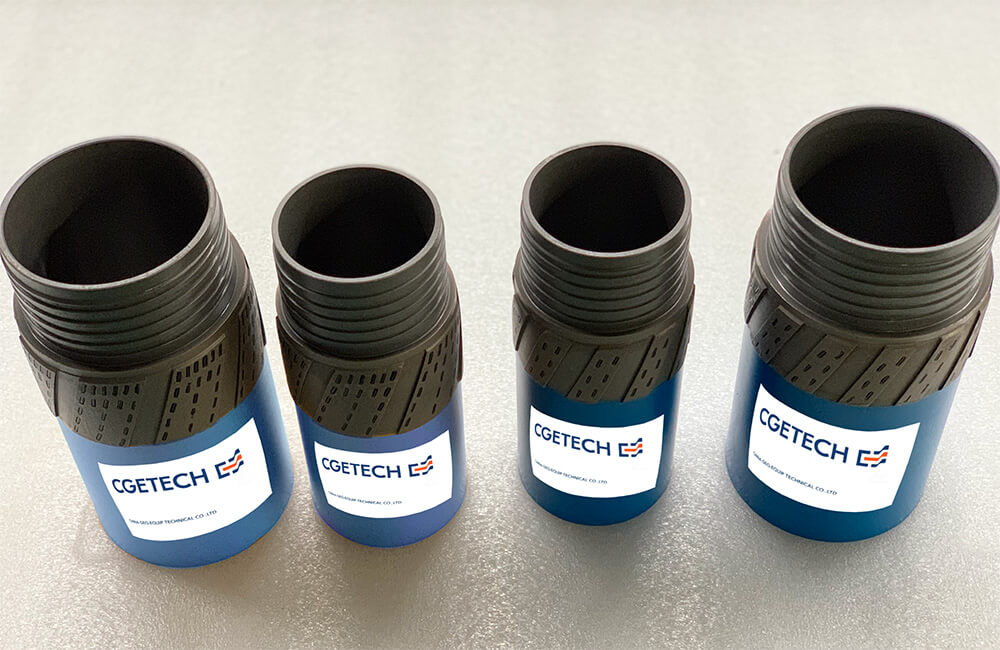 Reaming Shells

Reaming shell is set with natural or synthetic diamond or hard alloy such as PCD, which is designed to be placed behind the core bit to ensure hole gauge and to assist core barrel stabilization. This ensures that when a new core bit is inserted into a continuing bore hole there is a good chance of reaching the bottom of the bore hole without reaming, the another function which ensures adequate clearance for the core barrel and sufficient clearance for the new bit which replaces an old one. It also acts as a stabilizer for drill bit.

Combined high quality and sophisticated design make China Geo-Equip Tech's reaming shells are the best in the industry. With several different types, we've got you covered no matter what your requirements are. Please contact our sales representative to get an advice for your project.

Good quality and to be your first choice is our commitment!

Type

Core bit

Reaming shell

Outer Diameter

Inner Diameter

Outer Diameter

Inch

mm

Inch

mm

Inch

mm

BTW

2.345

59.56

1.667

42.35

2.36

59.95

NTW

2.965

75.31

2.218

56.35

2.98

75.7

HTW

3.762

95.57

2.809

71.35

3.783

96.09

AQ

1.875

47.63

1.062

26.97

1.89

48.01

BQ

2.345

59.56

1.433

36.4

2.36

59.95

BQ3

2.345

59.56

1.32

33.53

2.36

59.95

NQ

2.965

75.31

1.875

47.63

2.98

75.7

NQ3

2.965

75.31

1.775

45.08

2.98

75.7

HQ

3.762

95.57

2.5

63.5

3.783

96.09

HQ3

3.762

95.57

2.406

61.11

3.783

96.09

PQ

4.805

122.05

3.345

84.96

4.828

122.65

PQ-3

4.805

122.05

3.27

83.06

4.828

122.65

T2-56

2.205

56

1.642

41.7

2.224

56.5

T2-76

2.992

76

2.429

61.7

3.019

76.5

T2-86

3.385

86

2.823

71.7

3.406

86.5

T2-101

3.976

101

3.295

83.7

3.996

101.5

T6-101

3.976

101

3.11

79

3.996

101.5

T6-131

5.157

131

4.252

108

5.157

131.5
Sizes available:
Wire-line series: AQ, BQ, NQ, HQ, PQ (Front-end,Back-end)

T series : T36,T46,T56,T66,T76,T86

T2/T6 series: T2-56, T2-66, T2-76,T2-86,T2-101/T6-76, T6-86, T6-101, T6-116,T6-131
Feedback form contact with us